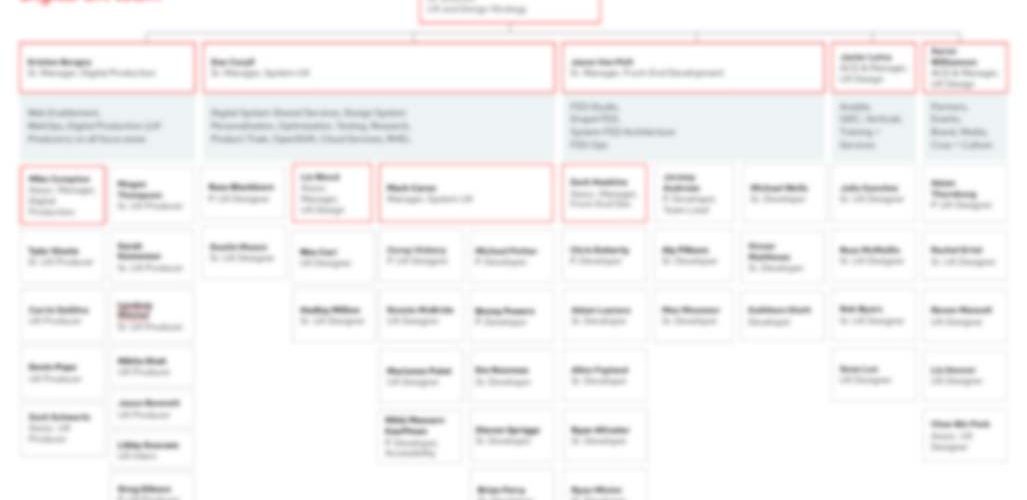 Leading design teams
Becoming a design manager
I was hesitant to move into people management. I had studied for years to become a designer. I was worried I'd no longer be able to do the thing I was best at. I loved coding. I loved being in my zen space, working on a design to solve a user problem, or writing some CSS to bring the design to life.
But when I transitioned to people management, I learned it was more than just management. It was about the people. Design is about people. Users using a product and becoming aware of problems we need to solve. Design management is that same thing, but for other designers.
I enjoyed transitioning some of my time to helping others to solve problems. I learned to trust in my team because I knew they had passion for what they were doing. It wasn't always easy. Sometimes you have to change your hat from a design manager to a design critic, and recognize that your critique isn't always right or taken.
My favorite part in being a design manager is seeing the success of others. You learn to live through their moments, proud and celebrating what they've achieved and the affirmation they get from their work. I feel as though my tenacity and strengths as a designer can translate to the teams I lead, and maybe wear off a bit on those that are pushing the pixels.