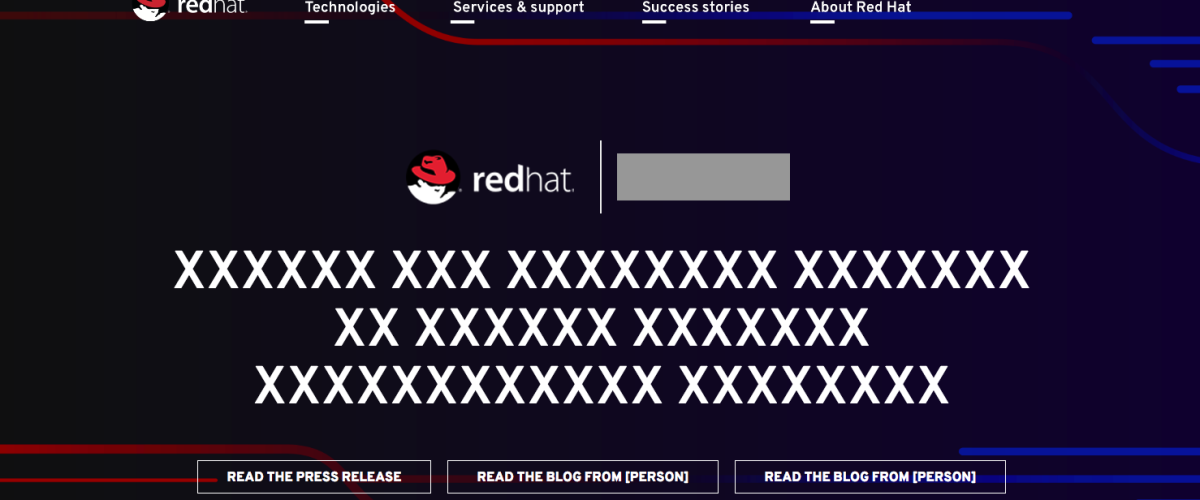 A call on a Sunday
Design without context
I got a call on a Sunday from my bosses boss. So I knew something big was happening.
It wasn't the first time I had a call like this, but it was normally less hush hush, and revolved around something like a new product release or a partnership. But this time it was different. I wasn't allowed to know anything, except that I was needed to launch a new homepage and announcement banner across all of our site.

I got looped into an email thread, where they gave me a number of characters to plan for. I knew it was a partnership, but didn't know what was happening.
Planning design for something without much detail was difficult. It was really like wire-framing without an intention. It was also pretty thrilling, knowing news was going to launch that had a huge impact, and the work I was doing was one of the first ways people will see.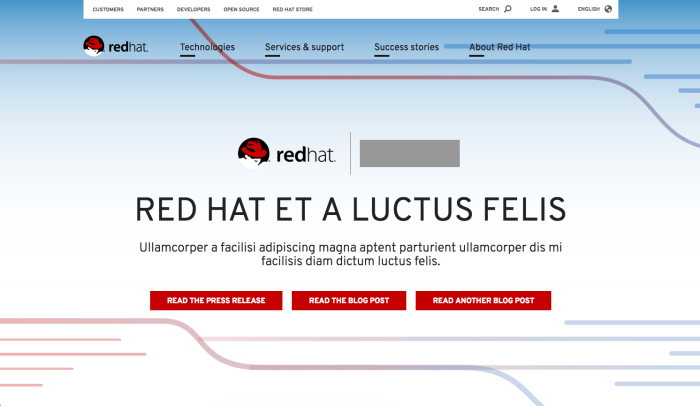 I learned an hour before launch that IBM would be acquiring Red Hat. While I considered what this would mean for what I had designed, I had to stop and think about what it meant for me as well. I knew this would change my work life.
In the end, everything went fairly to plan, and the news was off to the outlets to spread. This was the largest tech acquisition in history, so nothing to sneeze at. I was lucky to be involved.