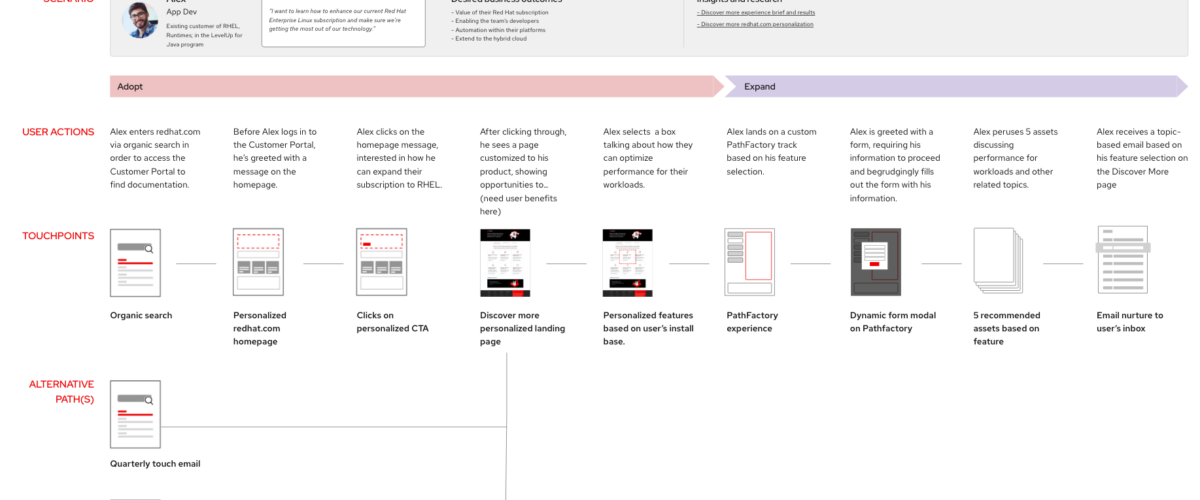 User journeys can reveal opportunities
Mapping complex experiences
I've recently learned how user journey maps can help understand user flows and problems as a designer. But I think the bigger benefit is using those maps to have a conversation with others involved in the project to bring everyone to the same understanding. NN/G has a great course on user journey mapping and another on service blueprinting that really helped me to think differently about the process and apply those learnings to my job.
A UX designer can often be seen as a "page" delivery expert. But our work is much more valuable when we're thinking about "experience" delivery.
I'm using user journey mapping in several of my projects to understand complex sequencing, find opportunities for improving the flow, creating a backlog of needed user research studies, and evolving the systems and processes that make these flows happen.
User journey sketches
One of the problems I've found is that user journey map examples tend to look very polished. But their intention is to deliver a message, understand a scenario. I wanted to break out of the idea that user journeys have to be polished or even done by designers. I built a toolkit in Miro in order for anyone to be able to dive in and create a user journey with the right team.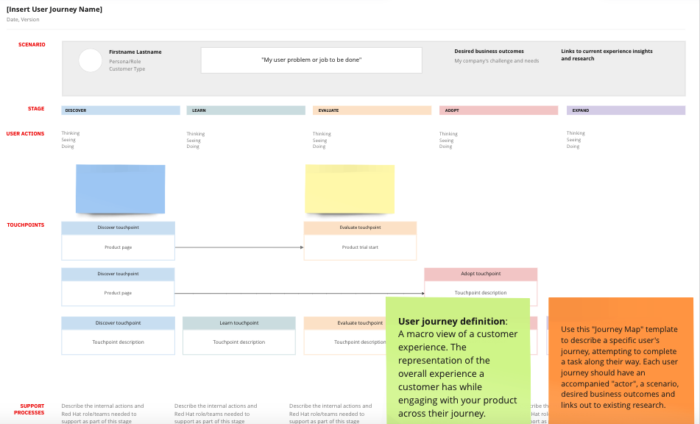 I often see conflation between user journeys (meant to understand a specific user's flow throughout a process to accomplish a task) versus a user flow (meant to show an opinionated flow of how a user may go through a specific process).